Ahmedabad's best Tempo Traveller Rental Services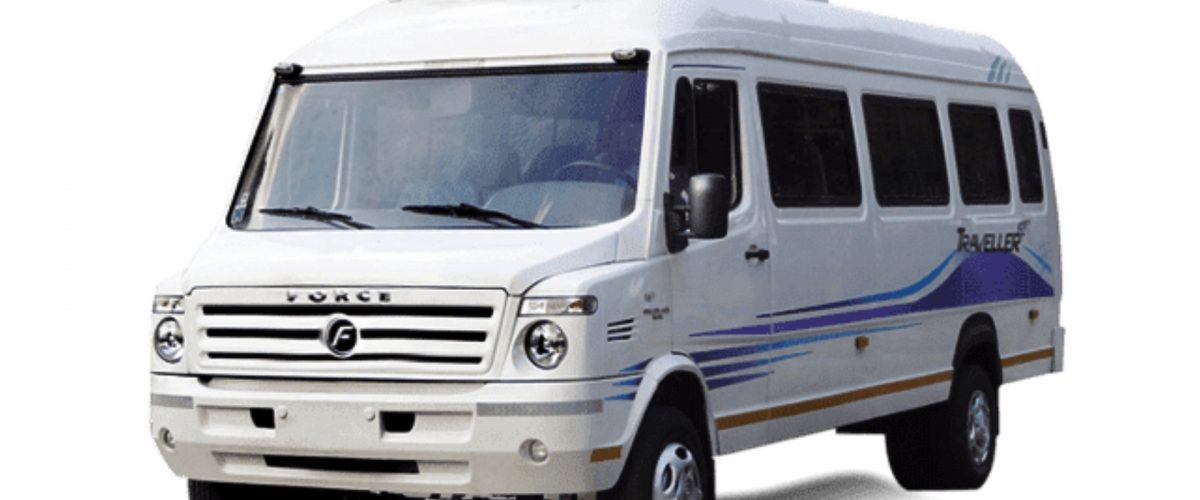 A major tourist attraction, Ahmedabad is among the most significant cities in Gujarat. Known for its many temples, museums, lakes, eateries, and marketplaces, Ahmedabad is a remarkable example of a city that has managed to maintain its ancient beauty, customs, and culture, while still advancing fast on the pathway of modernization and commercialization. Ahmedabad is a popular tourist destination all year round, thanks to its great food, rich heritage, and kind friendliness.
A Premium Tempo Traveller in Ahmedabad can let you and your friends and loved ones explore Amdavad altogether. Check out Mahadev Tempo Traveller in Ahmedabad for additional needs.
For all of your travel needs, they are simply a phone call away. They guarantee a genuine and completely pleasant trip for all of their valued customers. To rent a tempo traveller in Ahmedabad, simply call their number: 7874970970 / 7574970970
In this business, they wanted to be known for their consistent quality and simplicity. In the business, they provide elegant administrations.
Mahadev Cab unparalleled selection of tempo travellers is designed with comfort and cost in mind. A small family on a local sightseeing excursion or a bunch of friends planning a weekend vacation would find this tempo traveller size to be perfect. Renting a tempo traveller in Ahmedabad is a great option when you don't want to sacrifice on comfort or price.
Ideal for bigger groups travelling together, such as pilgrimages, school or college picnics. With their luxurious interiors, adequate legroom, reclining seats, LCD TV screens, and music systems, the minibuses for hiring in Ahmedabad are the epitome of luxury and relaxation. Their luxury minibuses are the perfect way to see the wonderful city.
Tempo traveller rental in Ahmedabad is the best option when you need luxury facilities at affordable costs, as well as enough legroom, separate seating arrangements, and enough movement space. In addition to being affordable, Mahadev Cab per-kilometer tempo traveller pricing in Mumbai as well as in other cities offers other benefits including well-maintained and vetted cars, 24/7 support personnel and the freedom to design tour packages, as well as a clear billing system and transparent invoicing process. Mahadev rental service is the best choice when you need to rent a tempo traveller in Ahmedabad because of these factors.
Local Sightseeing in Ahmedabad with Mahadev Cab Tempo Traveller
Ahmedabad, one among Gujarat's biggest cities as well as the former capital, is also recognized as Ahmedabad. A popular tourist destination, it is located on the banks of the Sabarmati River. Known for its cotton textiles, street cuisine, diamond cutting, among other things, it is also known for its fabrics. When travelling Ahmedabad, Gujarat, here's a quick guide on getting around like a native. Sabarmati Ashram is one of Ahmedabad's most prominent attractions. It was here that Mahatma Gandhi spent the last twelve years of his life during India's liberation fight.A museum has been established in the ashram, which is available to the public every day through 8 am to 7 pm, except on holidays. Ahmed Shah's Mosque, Textile City, Manek Chowk, Lal Darwaja Market, and Sindhi Market are a few additional must-sees. Ahmedabad offers a number of tourist attractions that are best explored by renting or hailing a tempo traveller
Rental of a Tempo Traveller Minibus in Ahmedabad for Outstation Rides
Ahmedabad has a wide range of attractions. It's not just the city itself that's charming; it's also the area around it. Everyone's travel concept is catered to, whether you're searching for a quick day trip or a long vacation. As a road vacation destination from Ahmedabad, Kumbhalgarh, Gir Forest National Park and Wildlife Sanctuary, Udaipur, Mount Abu, Modhera and Rann of Kutch are all excellent choices. There are several road excursions from Ahmedabad that you may take:
It takes around 2 hours to go from Ahmedabad to Baroda
4 hours to Surat from Ahmedabad
10 hours from Ahmedabad to Mumbai
17 hours to Delhi from Ahmedabad
Tempo Travellers from Ahmedabad could be booked online
Tempo-traveller services to and from Ahmedabad airport are offered by Mahadev Cab at affordable rates. You may search for and book tempo travellers online according to your needs. You may have them pick you up from the airport terminal and drop you off at your residence, or vise – versa. Enjoy a comfortable and secure trip with enough legroom for everyone on board. Taxi services provided by Mahadev are always on time.
Most likely they'll make the client's fantasies come true by providing the greatest tempo travellers for hire in Ahmedabad!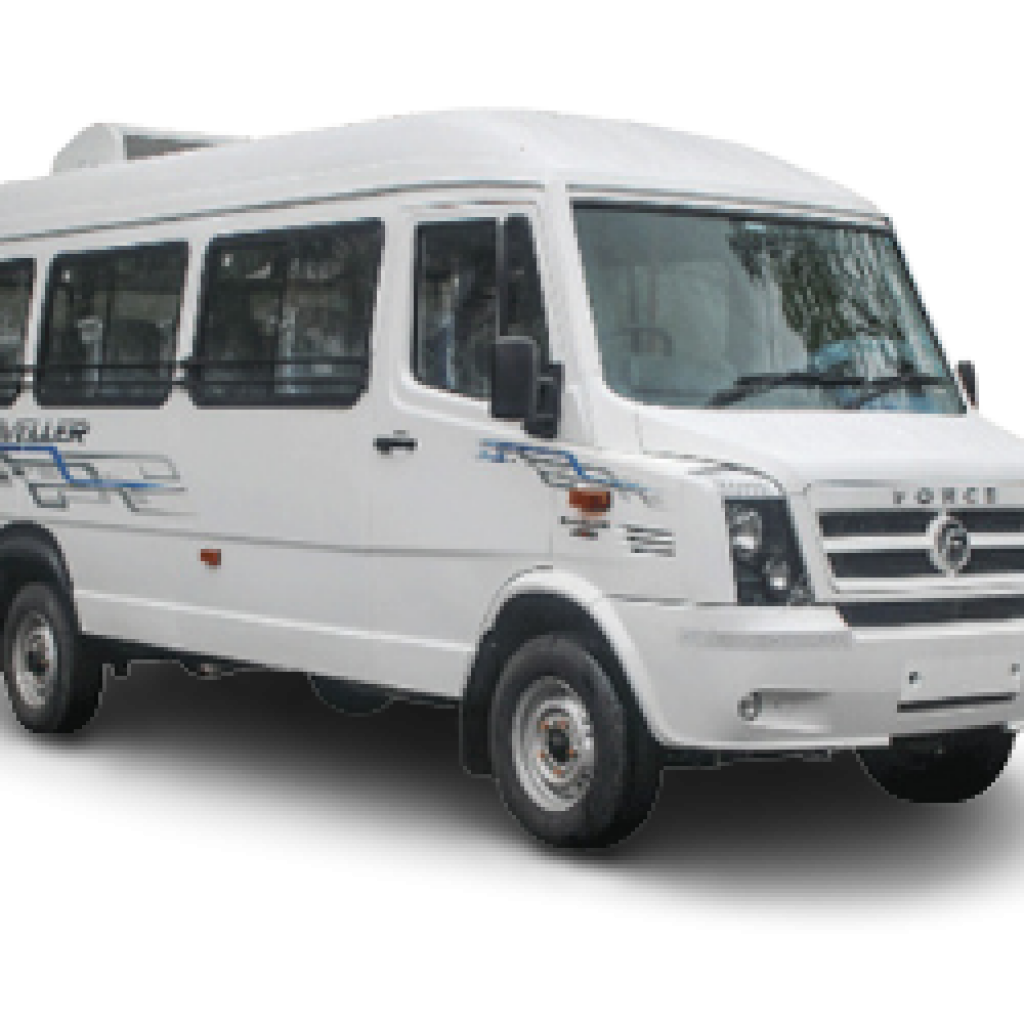 Seating Capacity :
9 People + 1 Cheaffeur + 1 Cleaner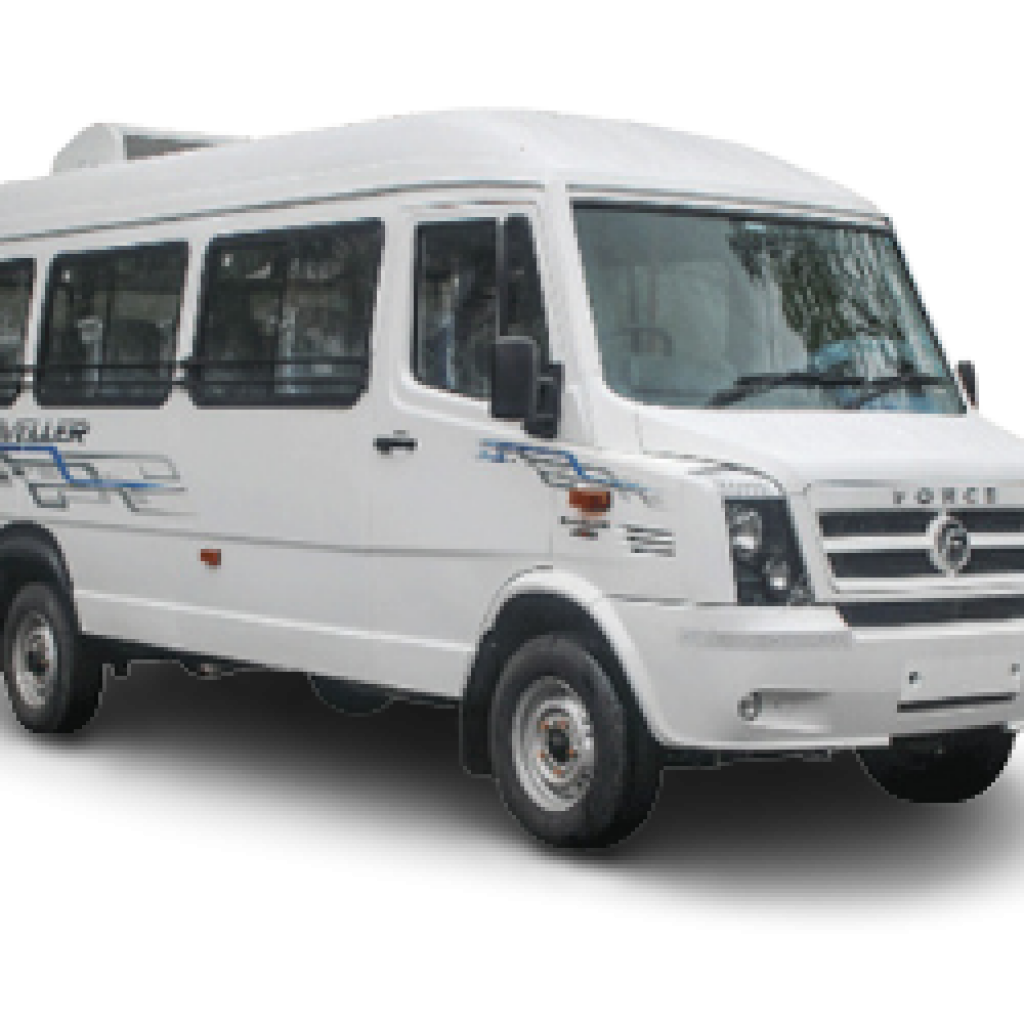 12 Seater Tempo Traveller
Seating Capacity : 
12 People + 1 Cheaffeur + 1 Cleaner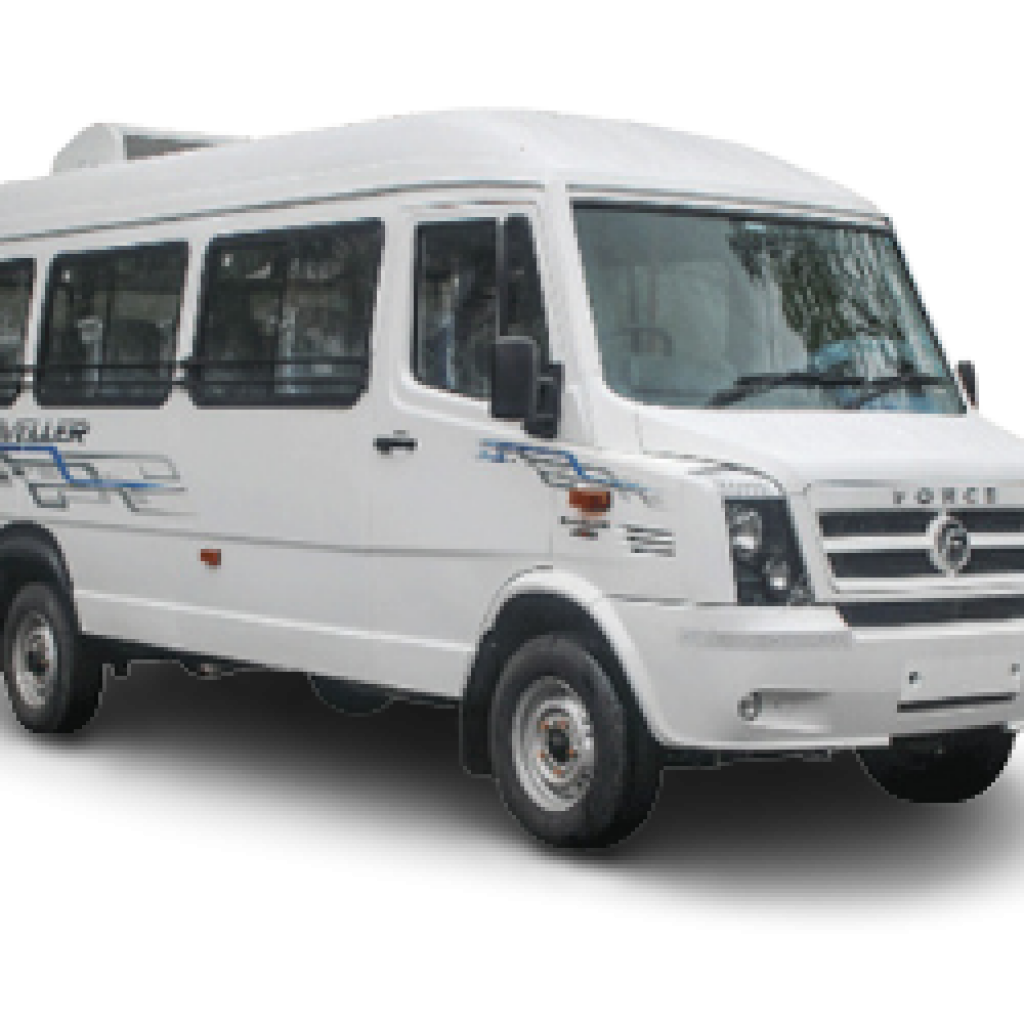 15 Seater Tempo Traveller
Seating Capacity : 
15 People + 1 Cheaffeur + 1 Cleaner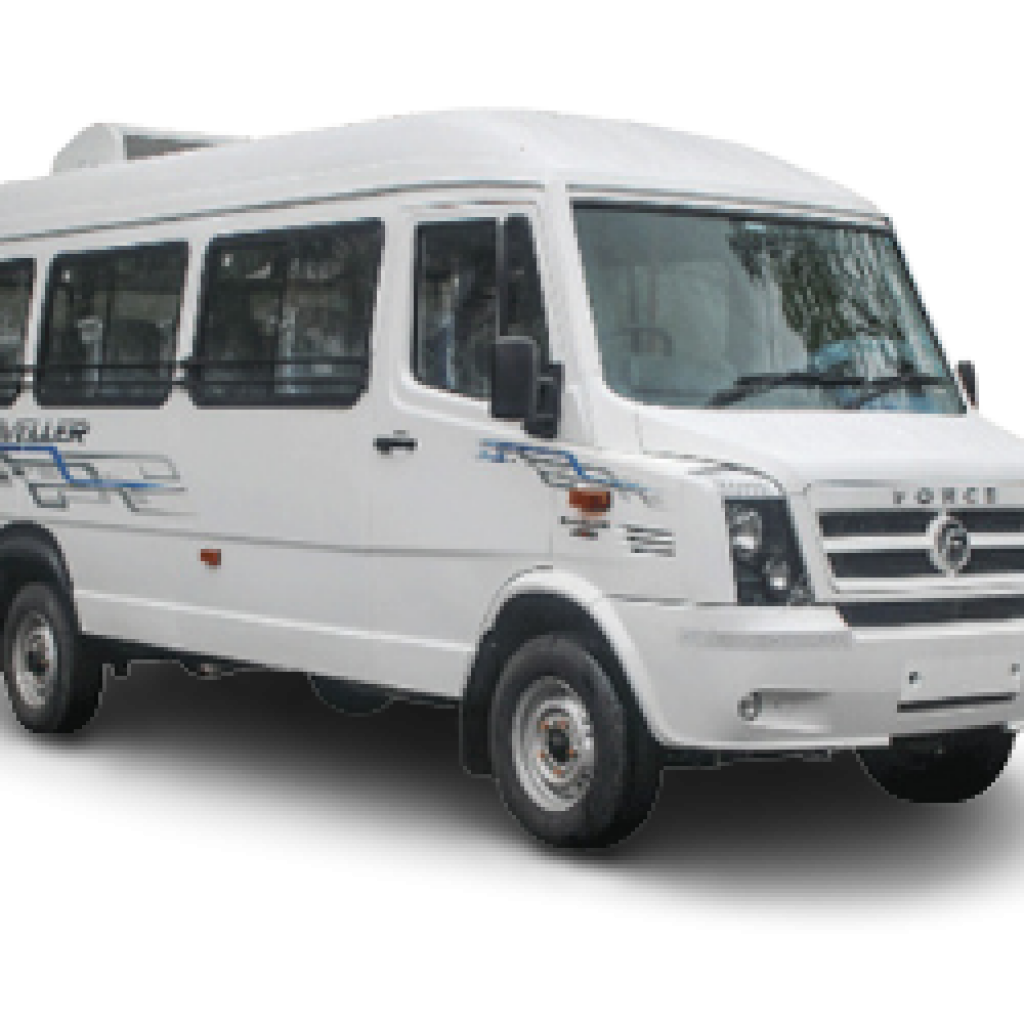 16 Seater Tempo Traveller
Seating Capacity : 
16 People + 1 Cheaffeur + 1 Cleaner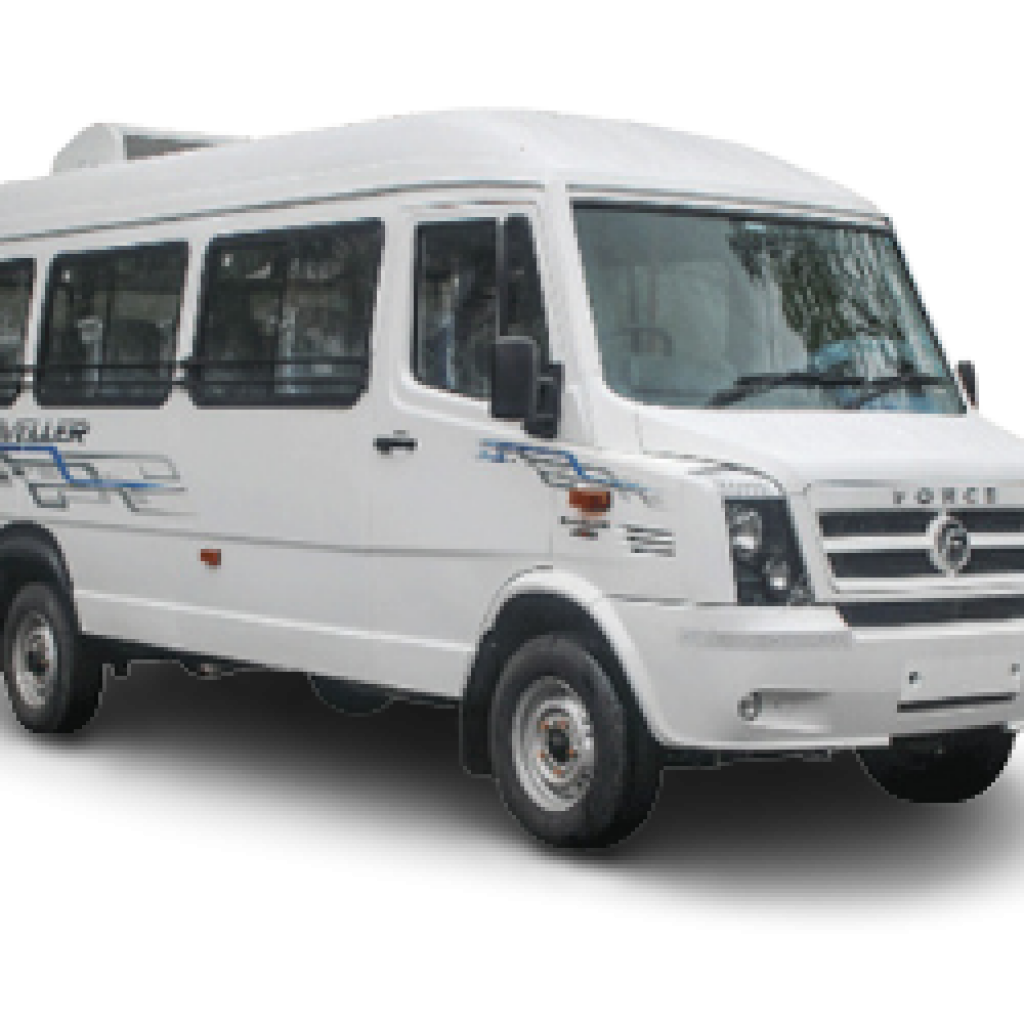 17 Seater Tempo Traveller
Seating Capacity : 
18 People + 1 Cheaffeur + 1 Cleaner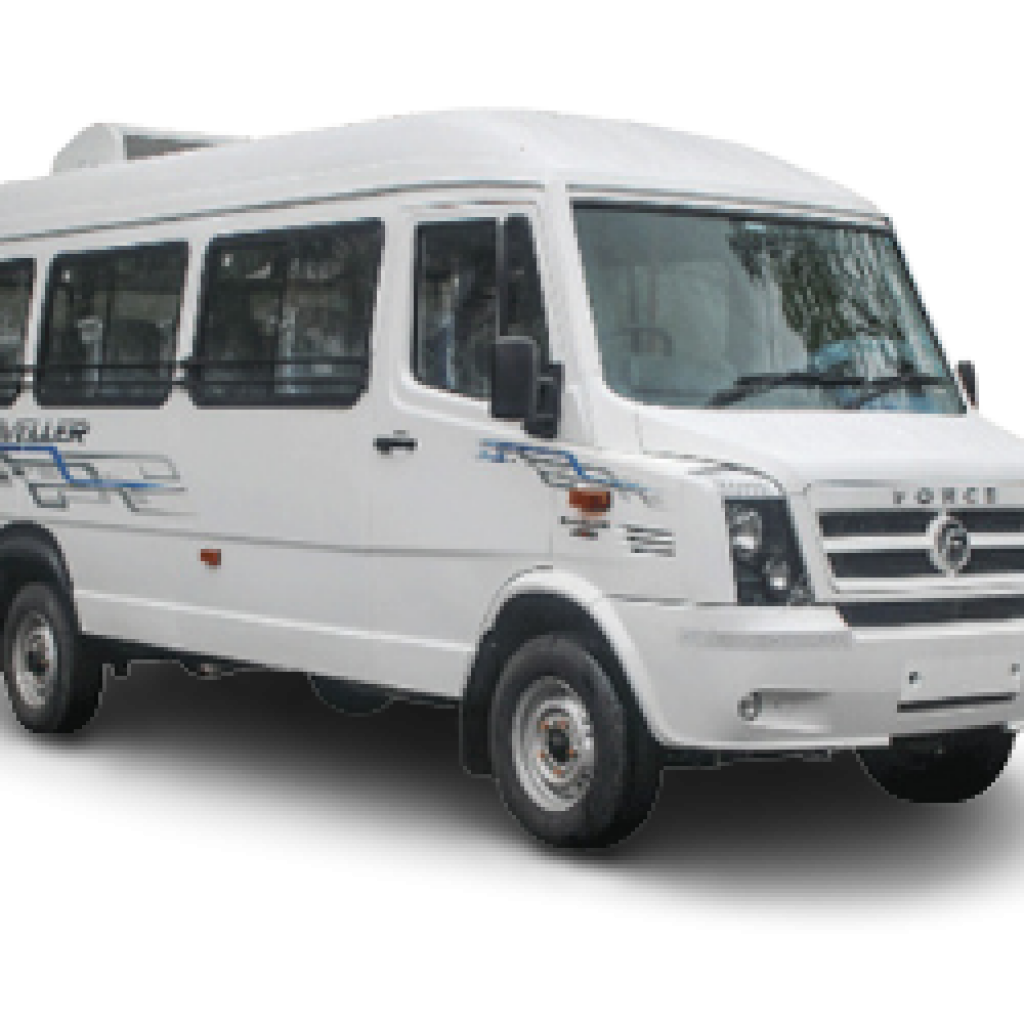 20 Seater Tempo Traveller
Seating Capacity : 
20 People + 1 Cheaffeur + 1 Cleaner
Contact us for Car Rentals, tour packages, or to plan a trip. We are always ready to serve the best and safest ride to you.